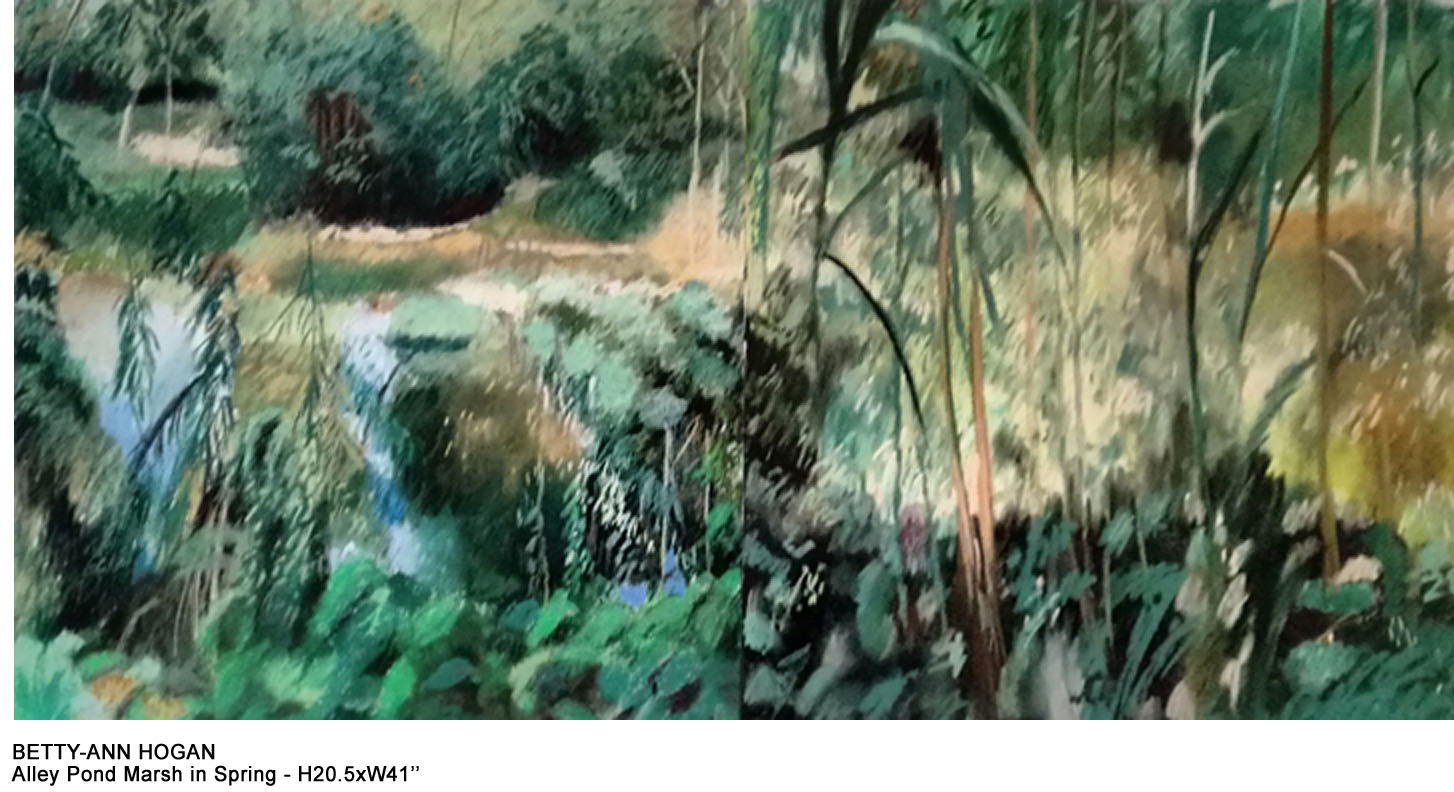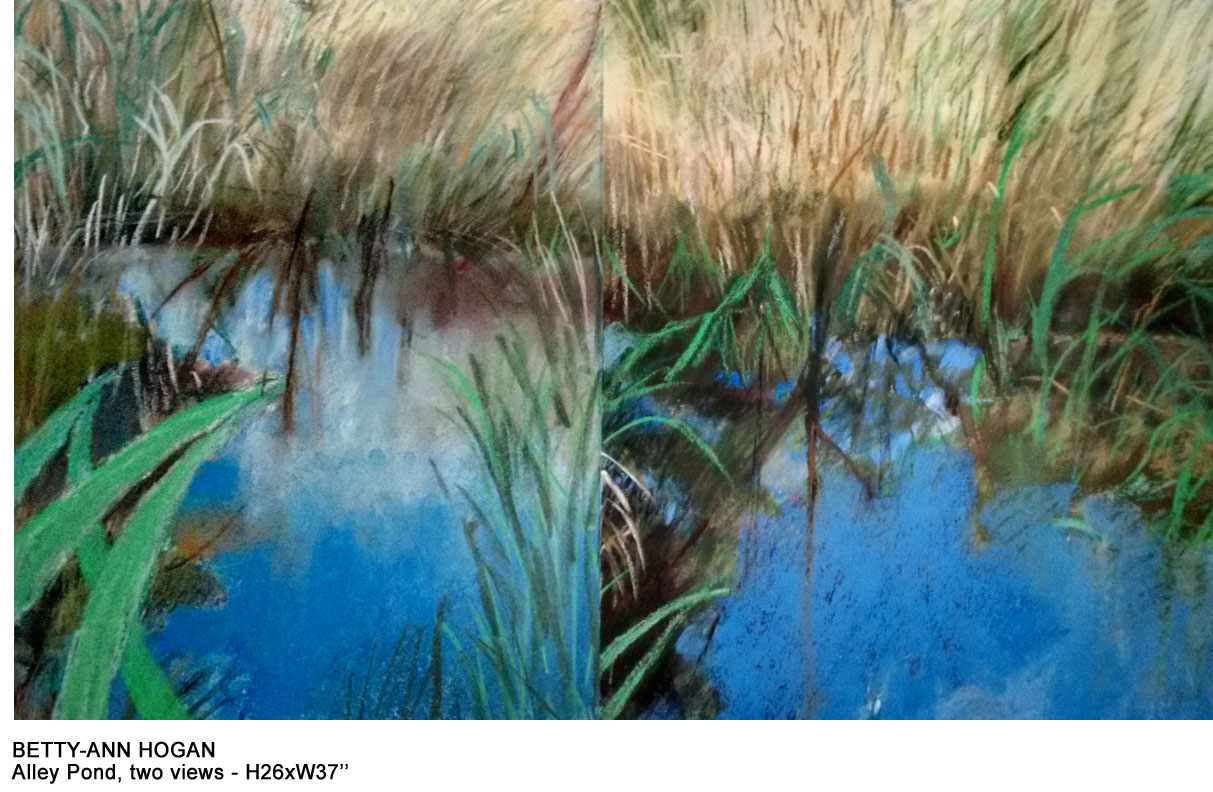 STATEMENT
I am a prolific artist committed to painting landscape and nature and the expression of peace amongst the man­made busy energy that surrounds us here in New York City, where I have my studio.
My work has been exhibited in the Queens Museum of Art, the Islip Museum and in several New York galleries in group shows and one­ person shows. I am currently a member of the Sunnyside Artists Organization, Independent Studios 1, and Artsicle Open. I received a Studio/Exhibition grant from PS1/MOMA, in Long Island City, New York and I am a founding member of the first Studio co­op Independent Studios 1 in Long Island City, NY.
Light, nature and changing seasons are my passion, both in still life and landscape. I live in an urban environment and part of the adventure of painting is exploring interesting and tranquil places in spite of the noise and bustle. I love nature in all seasons and all times of day. When I go to a nature preserve and walk down a path, many images that I see are connected to each other. An area of trees for example in a certain season reminds me of something I saw earlier in the walk or at another time. With Memory, Walk in the Park, Dawn to Daylight and A Walk in Alley Pond Park, I am experimenting with different ways of expressing that idea. One way is by putting two or more images together and framing it as one piece. It reminds me of the way we see things in the world, continuously.
BIOGRAPHY
Betty­Ann Hogan has had five solo shows in the Chelsea District of NY. She also exhibited at Queens Council on the Arts, the Queens Museum, Omni Gallery in Long Island, Anthony Giordano Gallery, Long Island, Marymount College, Manhattan, St Peters Church Gallery, Manhattan, Hal Katzen Gallery, Soho, PS1 MOMA, Long Island City,New York and the Adrich Museum, Connecticut.
She had an artist grant at PS1 MOMA, which led to the birth of Independent Studios 1, the first artists co­op in Long Island City.
She was a founding member She was accepted to the Macdowell colony and did a visiting artist program in the New York City school system in the South Bronx. This was funded by the National Endowment for the Arts. She attended Queens College, and was an fine art major, and got her BA. She studied with Louis Finkelstein, Charles Cajori, John Ferren Then she went to the New York Studio School and studied with Mercedes Matter, Milton Resnick, Leland Bell. She attended The Skowhegan School of Painting and Sculpture and there studied with Walter Murch and Elmer Bischoff. She also attended the Aspen School of Contemporary Art and at the end of the summer traveled to New Mexico and visited Georgia O'Keeffe.